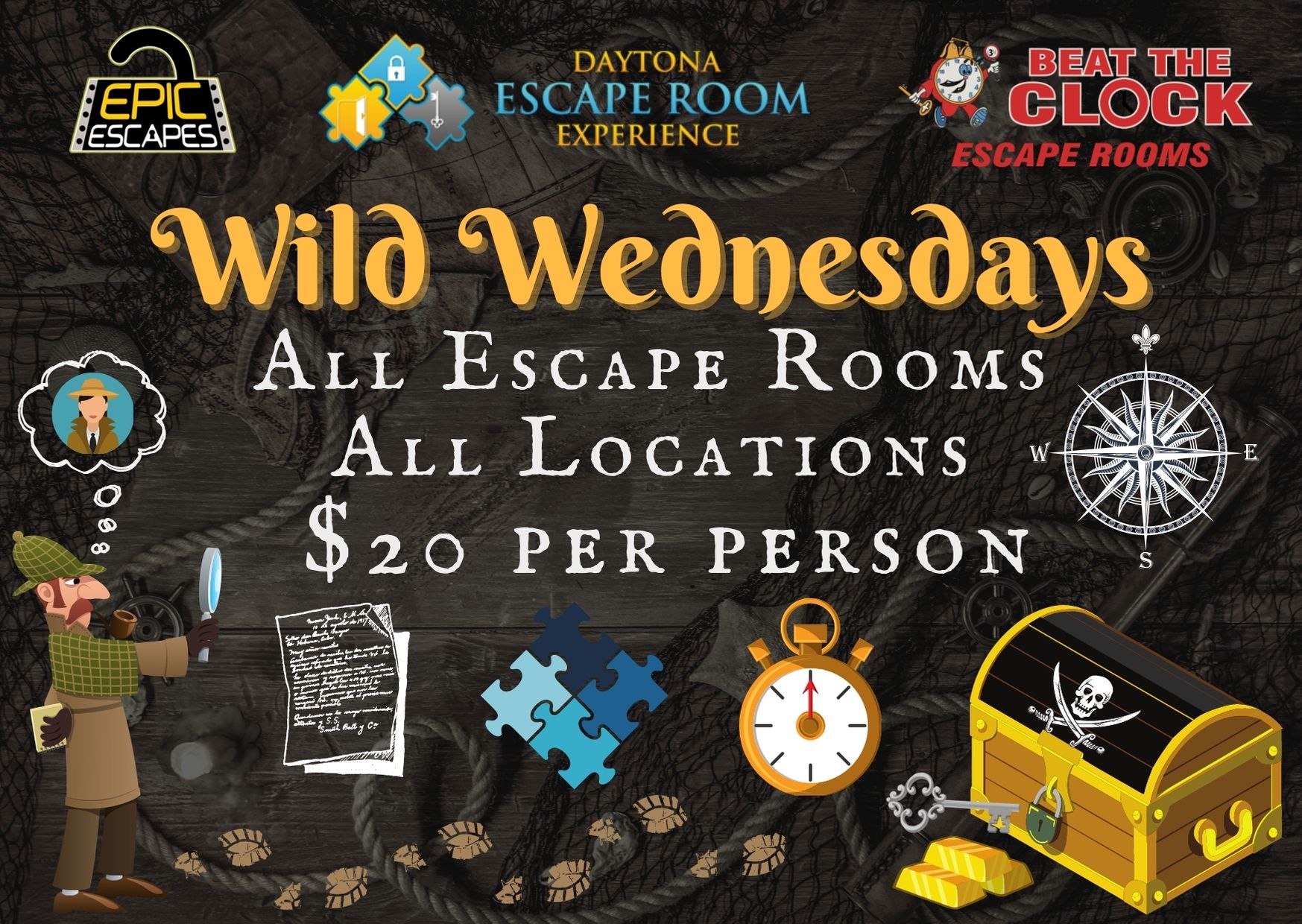 ALL ESCAPE ROOMS ARE NOW $26 per person
Looking for something fun to do in Daytona today? Welcome to the premier Escape Room in Daytona Beach!

The Daytona Escape room experience is the first real-life escape game in Daytona. It is a uniquely fun, team building, brain testing experience! Each room is filled with a series of locks, clues and puzzle solving for your group. Players will be locked in a themed room and have 60 minutes to escape. It's all about being observant and thinking outside the box while working as a team.
So gather your team of family, friends and co-workers and immerse yourself in our interactive themed world for an enjoyable hour of fun.

We have multiple themed rooms available. "The Ransom" and "The Black Jewel", "The Exhibit", "Sparkle's Revenge", "The Exhibit", "Death Alley" , "Disturbance in Elmwood" and Betty Jo's Rock n Roll Diner (Coming Soon)